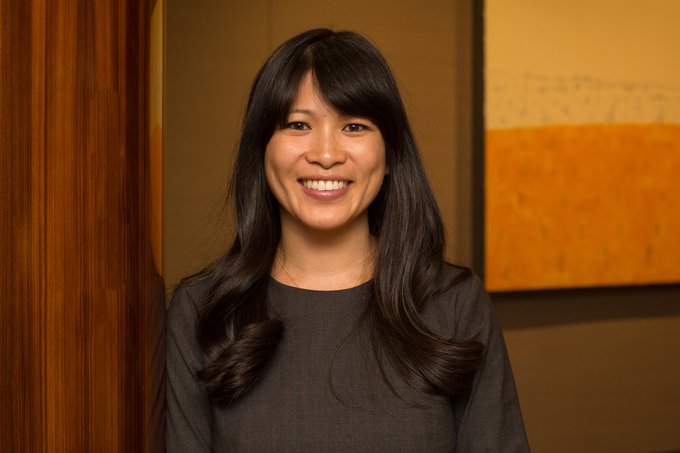 Joann Chen is the director of JFF's Employment Technology Fund (ETF@JFFLabs), which supports entrepreneurs who develop technology solutions to train and upskill low-income and lower-skill adults and connect people from underserved communities with employment opportunities.
She is responsible for all aspects of the fund, including the sourcing, execution, and management of investments.
Joann has spent her career at the intersection of business, finance, and social impact. Before joining JFF, she was a partner at Equal Opportunity Ventures, investing in early-stage entrepreneurs seeking to address economic and racial inequity. She was previously a member of the founding investment team at Bain Capital Double Impact, the first impact investment fund launched by a leading global investment firm. Earlier in her career, she served as investment officer at ImpactAssets and was the founding program director of Spark Ventures.
She regularly speaks about impact investing at events across the country, and she is a frequent judge at social enterprise competitions, including Harvard Business School's New Venture Competition.
Joann says she was drawn to JFF because "ETF@JFFLabs is a pioneer in investing in workforce development solutions that benefit all workers, particularly those most vulnerable to disruption. The fund has an opportunity to tap JFF's deep knowledge of, and connections in, the workforce development sector to drive even greater impact. I am thrilled to be able to support entrepreneurs tackling these problems so that all workers can benefit from the amazing innovations shaping the work of the future."
Describing her life outside of work, she says, "I love being mom to my determined and fearless daughter, Ellis, and I'm counting down the years until she can join me in my absolute favorite hobby—scuba diving. In the meantime, I love swimming, traveling, listening to audiobooks, and hosting low-key dinner parties."