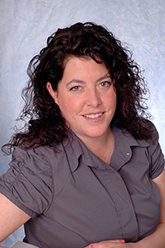 Jill Moriello is the director of grants management at JFF.
She oversees the grants management function of the JFF Fiscal Department, monitoring the overall performance and budgets of the grants and contracts awarded to JFF and providing ongoing program support. She also leads the annual operating budget process.
Her skills and areas of expertise include:
Grants management
Budget management
Organizational budget development
Proposal development
System conversion
Compliance
Project management
Contract administration
Before joining JFF, Jill was the director of the associate service center at the Environmental Careers Organization Inc. (ECO), a nonprofit that placed students and recent graduates in paid environmental internships.
She says she enjoys her job because it gives her an opportunity to support "dynamic people who are passionate about JFF's mission."
And here's one thing Jill thinks everyone should know about her: "I prefer the winter over the summer!"