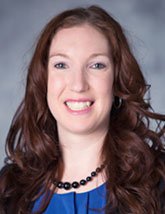 Jessica Toglia is a senior program manager at JFF. She supports projects designed to create opportunities for adults to advance into careers that pay a living wage while helping employers build and sustain productive workforces.
Jessica's work focuses on apprenticeship, adult learners, community colleges, research, and events planning. With an emphasis on diversity, equity, and inclusion, she aims to make workforce and education professionals aware of best practices for recruiting and retaining people from underrepresented populations. She also plans and manages events and assists JFF colleagues who are coaching community-based organizations.
Her skills and areas of expertise include:
Adult learner strategies
Sector strategies
Program design to increase access
Research
Apprenticeship
Before joining JFF, Jessica worked as a research assistant in the Center for Women in Politics and Public Policy at the University of Massachusetts, Boston, where she focused on women's economic security and political representation in New England.
Jessica is a lifetime member of Phi Kappa Phi, a selective multidisciplinary collegiate honor society. As a public speaker, she has delivered presentations about research that she has conducted on the use of Native American mascots and team nicknames in sports.
Jessica has a master's degree in sport sociology from Miami University in Ohio and a bachelor's in sport media from Ithaca College.
She says she welcomes the opportunity to work at JFF because her role enables her to "do work that redesigns systems to be more equitable."
Jessica enjoys fitness activities, watching baseball, and attending stand-up comedy shows.