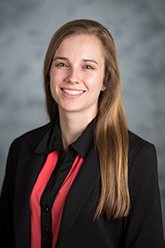 Jennifer Giffels is a senior program manager at JFF. She manages the infrastructure of the Student Success Center (SSC) Network, whose members create and implement statewide frameworks for community college reform to help more students succeed. Colleges served by Student Success Centers enroll 68 percent of the community college students in the United States.
Jennifer focuses on redesigning education systems to ensure that they work for people from traditionally underserved populations and create opportunities for those people to earn the credentials they need to succeed in today's labor market. She works directly with Student Success Centers, providing consultation and facilitating connections across the postsecondary ecosystem. She also leads events and handles communications and other engagement opportunities for the SSC Network.
Her skills, characteristics, and areas of expertise include:
Strategic and systems thinking
Network development and engagement
A keen eye for details and connecting dots among stakeholders
Before coming to JFF, Jennifer worked as an analyst at Root Cause, a consulting organization that partners with nonprofits, foundations, and other organizations to strengthen their capacity to improve the lives of the people they serve.
Earlier in her career, she served as an AmeriCorps member at the Boston office of LIFT, a direct-service nonprofit that works with low-income people.
A native of the Boston area, Jennifer appreciates the fact that her work and travel at JFF have given her an opportunity to get to know many different places across the country.
Outside of work, Jennifer volunteers for Enroot, an organization that serves youth in the Massachusetts communities of Cambridge and Somerville who are immigrants and English language learners. As an Enroot volunteer, she mentors high school and college students and often helps them with the process of applying for and transitioning into college.