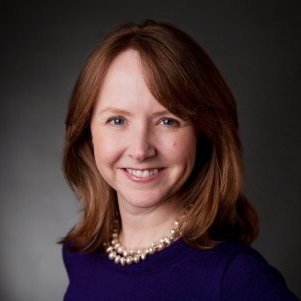 Jennifer Anderson is JFF's vice president of people and culture. In that role, she works to ensure that JFF attracts, develops, and retains the talent it needs to transform the American workforce and education systems.
Jen focuses on implementing policies and programs that make JFF's leaders and employees more effective, and she aims to strengthen the organization's culture in ways that prioritize learning, performance, and equity.
Her skills and areas of expertise include:
Leadership development
Organizational design and development
Performance management
Employee engagement and culture-building
Before joining JFF, Jen spent nearly 15 years at New Profit, where she served as a managing partner and chief talent officer and also oversaw events management and acted as the director of communications. While she was there, she built the organization's talent recruiting and management function from the ground up.
Jen has also served as an independent consultant to nonprofit organizations seeking to strengthen or transform their talent management functions. Earlier in her career, she worked at CEB, now part of Gartner, where she helped launch research and advisory services for Fortune 2000 companies.
Jen is co-president of Neighborhood Parents for the Hurley School, a K-8 bilingual public school in Boston's South End.
Jen says she was attracted to JFF because the organization "puts people at the center—and my own work centers on that mission too."
"I'm honored to be helping JFF attract and develop the talent we need to drive transformative change in workforce development and education in our country," she says.
Outside of work, she says, "I'm an avid traveler who has visited more than 25 countries and lived abroad in Chile for two years in my early thirties. I'm a mom to two girls who keep me playing, skiing, cooking, and laughing."