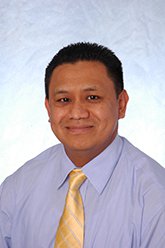 Izay Perdomo helps maintain JFF's financial records and handles all aspects of its accounts payable.
Mr. Perdomo has more than 10 years of experience in the accounting and audit arena, most recently serving as staff accountant at the New England Foundation for the Arts in Boston, Massachusetts. He has also been an assistant accountant manager and accounts payable coordinator at Fajobe S.A. and assistant internal auditor for Congelagro S.A., both in Bogotá, Colombia.
Mr. Perdomo is originally from Colombia and holds a bachelor's degree in accounting from the Pontifical Xavierian University in Bogotá.