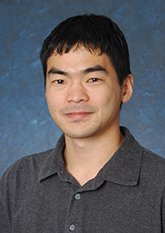 Ichiro Ashihara is a systems architect at JFF. In that role, he manages the organization's computer systems and networks.
Before joining JFF, he gained a good deal of experience in desktop support and network management in the private sector as a consultant and as an employee of several high-tech companies. He has a wealth of expertise in Mac OS, Windows, server management, desktop publishing, network security, telecommunications, video, and web support.
In addition to his professional experience in information technology, Ichiro has worked on many arts-related performances and publications. He studied photography at Rochester Institute of Technology and architecture at Wentworth Institute of Technology.