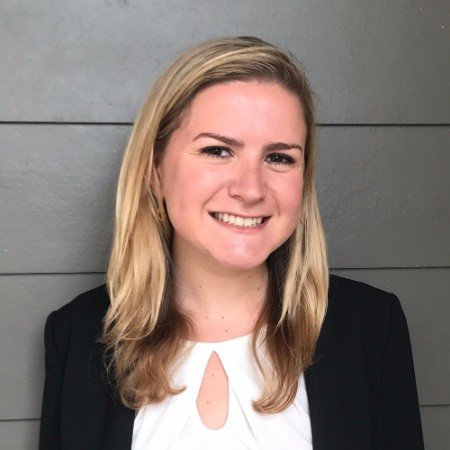 Hilary Greenberg is a program manager at JFF. She supports Financing the Future, an initiative that aims to reimagine education financing so that all people can acquire the knowledge, skills, and credentials they need to pursue careers that offer opportunities for economic advancement. In this role, she tracks research and insights related to innovative financing options and gathers perspectives from educators, policymakers, investors, and learners on emerging models in order to guide and promote student-centered policies and practices.
Before joining JFF, Hilary was a senior research associate at the Aspen Institute Future of Work Initiative. In that role, she examined policy-based solutions to encourage investment in workers' education and training, focusing on portable training models and employer-provided educational assistance. Her research also explored policies to strengthen workplace benefits and protections for those in nonstandard work arrangements.
Hilary says she was drawn to JFF because of its unique experience with using evidence-based best practices to design inclusive workforce and education systems that lead to quality jobs and economic advancement for all.
Hilary has a bachelor's degree in public policy studies from Duke University.
Outside of work, she likes to try new recipes, go on hikes and bike rides around the Washington, DC, area, and visit museums.