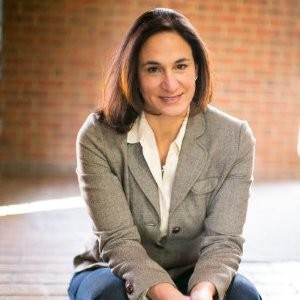 Heather Terenzio is the director of partnerships, and entrepreneurial initiatives at Jobs for the Future. In that role, she oversees the JFF Accelerator Career Navigation cohort.
The JFF Career Navigation Accelerator program supports entrepreneurs who offer career navigation services and solutions to members of historically underserved communities.
Her skills and areas of expertise include:
Entrepreneurship
Impact investing
Fundraising
Workforce development
Software services
Apprenticeships
Before joining JFF, Heather served as CEO of Techtonic, a Denver-based software developer recruiting agency and a provider of onshore app development services that she founded in 2006.
In 2016, she founded Techtonic Apprenticeship, a work-based learning program that offers training in software development to people who have the skills and desire to be great software developers—regardless of their backgrounds or levels of academic training.
Heather has testified in before Congress on alternative pathways to technology careers, and she has spoken at conferences across the country.
She is a member of the Z3 Talent advisory board, serves on the Colorado Workforce Development Council, and is an advisor to the Blackstone Entrepreneurs Network.
"I am a believer that there are many pathways to a great career" she says. "I want to help to create a world where good people can achieve remarkable things regardless of their backgrounds, and I believe that entrepreneurs can change the world if given the right mentorship and the right audience."
Heather has a master's degree in civil engineering from the University of Colorado and a bachelor's from Cornell University.
"I am an avid skier and love taking advantage of all the outdoor opportunities in Colorado," she says. "I am the proud mama of twin 15-year-old girls, and I am grateful to my husband and partner in life, who works on the front lines as an ER doctor."