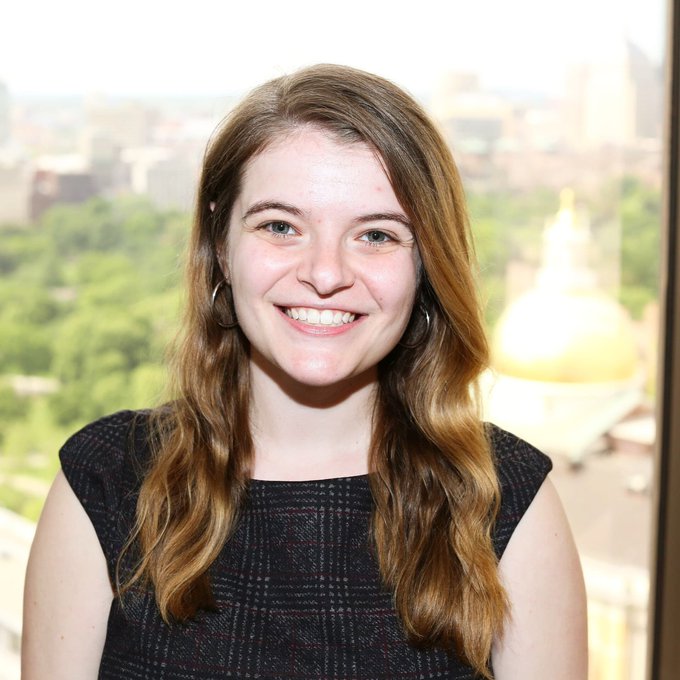 Felicia Valeri is a human resources specialist at JFF.
Her skills and areas of expertise include:
Payroll, benefits, and recruiting
Internship program design and management
Wellness program design and management
Public speaking
Before joining JFF, Felicia held various roles in the public sector. She started as an intern with the Massachusetts Executive Office of Technology, recruiting college students for job openings to develop a stronger entry-level pipeline for the state. Most recently, she was a benefits and wellness specialist at the Massachusetts Port Authority, where she revived a discontinued wellness program by inviting local PhD students to lead presentations to employees on various health topics.
Earlier in her career, Felicia volunteered at the Chelsea Soldiers Home, where she offered conversational support and led recreational activities for World War II veterans.
Reflecting on her decision to join JFF, she says, "I have always been passionate about working hard to help others. This role will allow me to continue that work while also developing my skills in human resources. I am excited to be able to promote diversity and inclusion in the workplace and in all of the work that I do for JFF."
"My husband and I just got married in August of 2020, with our parents, siblings, and grandmothers in attendance," she adds. "I have always been very close to my parents, brother, and Nana, so having them at my wedding safely during a pandemic was a huge priority. My husband and I have a cat named Lady Stark. We are huge Disney and Game of Thrones fans, so we compromised on a name that met both interests: Lady and Lady Stark. I am passionate about writing, singing, photography, and family. In my free time, I spend my days crocheting and doing puzzles with my 99-year-old Nana!"