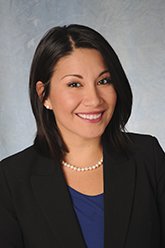 Erica Acevedo co-manages JFF projects that help low-skilled adults advance to family-supporting careers while enabling employers to build and sustain a productive workforce. Her current project is a multiyear effort to develop and provide technical assistance to community colleges that are recipients of the Trade Adjustment Assistance Community College Career Training (TAACCCT) program, a major initiative of the US Departments of Labor and Education. Previous projects include Accelerating Opportunity, Accelerate Texas, and the Greenforce Initiative.
Erica has 10 years of nonprofit experience. Before joining JFF, she was a National Urban Fellow and later consultant at the Annie E. Casey Foundation and served as a case manager and then director of Preschool and Afterschool programs at Progreso Latino, a nonprofit, community-based organization in Rhode Island.
Erica has a bachelor's degree in Latin American studies, Portuguese and Brazilian studies, and a master's degree in teaching from Brown University. She also holds a master's degree in public administration from the City University of New York/Baruch College's School of Public Affairs. She is fluent in Spanish and Portuguese.