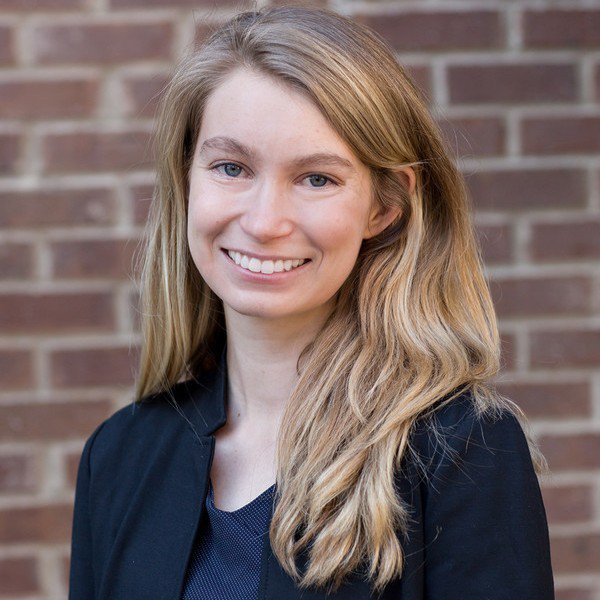 Emily Pipes is a senior program manager at JFF. In that role, she supports the organization's efforts to expand sector-focused career development strategies, specifically contributing to the workforce development team's efforts to design and launch a new initiative that makes pathways to IT careers more accessible to people from populations that are underrepresented in the tech sector.
Her skills and areas of expertise include:
● Program design and development
● Education policy
● Partnership development
Before joining JFF, Emily was a senior project coordinator at Harvard University's Center for Education Policy Research, where she supported the Proving Ground project. As a senior project coordinator, she worked with school districts, charter management organizations, and state education agencies across the country to understand barriers to student success, design customized interventions that work for their students and families, and establish pilots that support continuous improvement.
Earlier in her career, Emily worked at the University of Massachusetts, Amherst, as a graduate teaching assistant for undergraduate history courses and as a graduate student intern at the Massachusetts Commission Against Discrimination, where she researched discrimination claims regarding workplaces, housing, and places of public accommodation.
Emily holds a master's degree in education policy and management from the Harvard Graduate School of Education. She also has bachelor's and master's degrees in history from the University of Massachusetts, Amherst.
Reflecting on her decision to join JFF, she says, "I believe deeply in JFF's mission to fundamentally change the existing American workforce and education systems and reimagine new ways for people to advance economically with a lens on equity."
"Outside of work," she says, "I enjoy playing Frisbee, hiking with my dog, traveling, and reading."