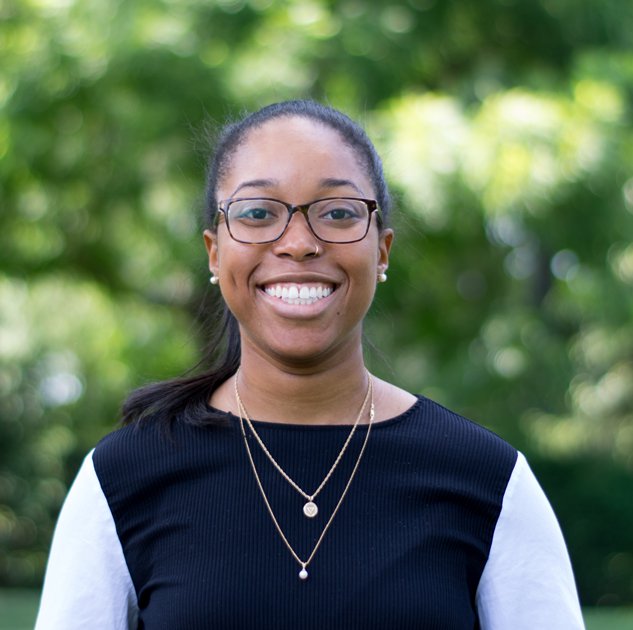 Cydni Burton is a program manager at Jobs for the Future. A member of the Advancement Unit, she collaborates with staff and external partners on projects that support state, regional, and local leaders in designing, strengthening, and scaling solutions that create equitable conditions and clear paths to economic advancement for all.
Her skills and areas of expertise include:
Facilitation
College access advising
Community engagement
Social-emotional learning
Youth development
Before joining JFF, Cydni served as a postsecondary adviser for young people through multiple organizations, including the College Advising Corps, Summer Search Boston, and, most recently, the Boston area's Metropolitan Council for Educational Opportunity (METCO) program.
At METCO, she supported the organization's 33 partner districts in efforts to increase access to postsecondary opportunities for students. She also created a job readiness program that encourages career exploration and self-reflection.
Before METCO, Cydni served as a postsecondary coordinator at Summer Search Boston, where she mentored high school seniors and college-age students as they navigated the path to becoming financially thriving adults.
She says she was attracted to JFF because of its vision of ensuring that the needs of today's students and workforce are met while reimagining new systems and strategies for the future.
Cydni holds a bachelor's degree in education studies from Spelman College. She is also certified in college access advising through the Teachers College at Columbia University and in social justice change through Tufts University.
She says that, outside of work, "I enjoy participating in my CrossFit community, though it leaves me sore. I've found a love for adult social sports because it keeps me active and provides a reason to meet new people." She is the co-founder of The Chapel Scholarship, which provides financial resources to students at her alma mater who are struggling academically.