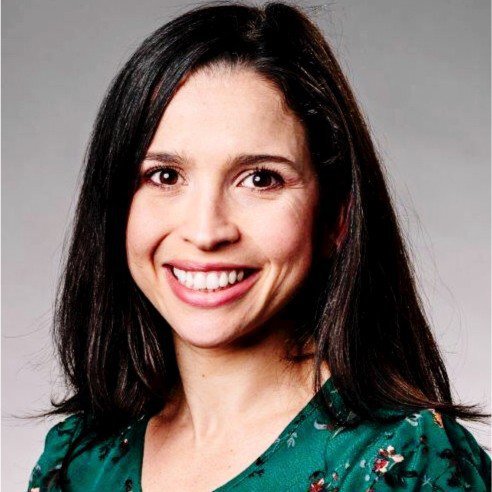 Ana Maria Aristizabal is a venture partner at JFF Ventures, Jobs for the Future's impact investing arm. As a senior member of the team, she advises in key fund-related activities, including operations, investment, and management.
Ana Maria is an experienced operator, investor, and board member of impact organizations, with more than 18 years of experience. She also teaches a highly rated course on impact investing at Columbia University.
Before joining JFF, Ana Maria spent four years at KIPP Public Schools, a nonprofit network of free public charter schools, where she was responsible for KIPP's expansion and market entry strategy in California. While at KIPP, she built successful partnerships with funders, nonprofits, and community members to create and renew contracts that generate $50 million in annual revenue.
Previously, she was a principal at Bamboo Capital Partners, a pioneering impact investing fund. In that role, she helped build Bamboo's Latin America portfolio, operations, and team. She also represented Bamboo on the board of six companies and was a frequent speaker at conferences throughout the Americas.
Ana Maria started her career as an investment banker at Citigroup and ABN AMRO, where she structured financial solutions for government and infrastructure companies.
Reflecting on her decision to join JFF, Ana Maria says that, as a person from a modest background, she has attained success and recognition thanks to her education and access to mentors. Therefore, she is passionate about unleashing human potential and disrupting the cycle of poverty through education, mentorship, and opportunities.
She says she was drawn to JFF Ventures because it has the unique ability to leverage the financial resources of the employment technology fund and JFF's workforce development expertise to support technology-based companies that positively impact people's lives.
She has bachelor's degree in finance, a master's in public administration from Columbia University, and a master's in education leadership from the Broad Residency.