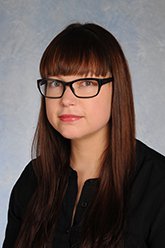 Amy Girardi is an associate director for JFF's Postsecondary team, providing technical assistance and strategic support to state systems and institutions.
Through her role at JFF, Amy delivers coaching and instructional design support to sites at the municipal, state, and national level, including community colleges, adult education programs and coalitions, and workforce entities and systems. Across a number of projects, Amy leads the creation of technical assistance and professional development activities and tools, including virtual learning events and convenings, webinars, online learning modules and communities of practice, trainings, publications and toolkits.
Her work emphasizes alternative education delivery models, including work-based learning and competency-based education, and using institutional assessment and coaching to implement evidence-based reforms.
Prior to coming to JFF, Amy was an instructor and administrator, where her work focused on adult education, transitions to postsecondary, and work readiness and preparation for the Boston Public Health Commission and Bunker Hill Community College.
Amy's contributions to JFF publications include Contextualizing Adult Education Instruction to Career Pathways, Next Generation CBE: Designing Competency-Based Education for Underprepared College Learners; and Paving the Way: Remaking Entry for Postsecondary Success.
Amy holds a master's degree in education from the University of Massachusetts and a bachelor's degree in literature and philosophy from Bradford College.