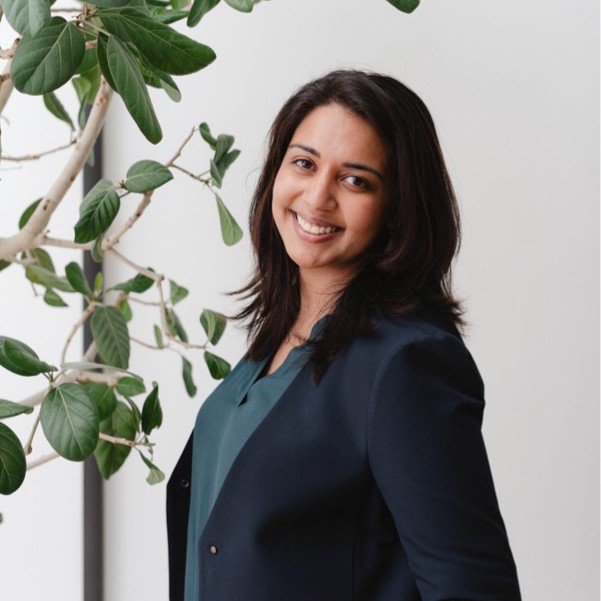 Alyssa Jethani is the director of strategy and growth initiatives at JFF. In that role, she works closely with the organization's chief strategy and growth officer, Rusty Greiff, to articulate and integrate strategy across JFF and JFFLabs. She will also develop, lead, and monitor growth initiatives that accelerate JFF's impact and ability to drive economic advancement for all.
Her skills and areas of expertise include:
Cross sector product/partnership development
Growth strategy
Design thinking
Data analysis
Experimentation and piloting
Facilitation
Organizational strategy and design
Before joining JFF, Alyssa had more than 10 years of management consulting, technology startup, and nonprofit experience in multiple countries and across multiple sectors, including health care, education, and government. She has incubated, launched, and scaled new products, partnerships and services at RubiconMD, the College Board, Monitor Deloitte, and the Aga Khan Foundation.
She says she was drawn to JFF because she believes the organization is uniquely positioned to pioneer cross-sector solutions to our toughest economic challenges. "I am so impressed with the caliber of people pushing boundaries in thought leadership and the way JFF can have an impact on communities across the United States," she says.
Alyssa has an MBA from the Yale School of Management and a bachelor's degree in political science and international studies from Yale University.
Alyssa loves to hike with her husband. These hikes have taken her to mountains in British Columbia, the Alps, and Kilimanjaro—though most weekends you can find her exploring the state parks of Texas these days. She is a budding painter, enjoys practicing meditation and yoga, and can never pass up a good queso.