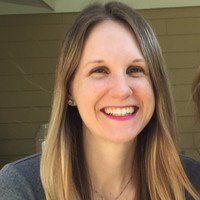 Alison Schmitt is an associate director at JFF. In that role, she helps drive the Oakland office's place-based approach to regional economic development.
Her skills and areas of expertise include:
Policy analysis
Inclusive economic development and mobility
Nonprofit finance
Financial modeling
Systems change
Project labor agreements
Pre-apprenticeship and apprenticeship
Strategic planning
Before joining JFF, Alison served as the director of financial analysis at ReNEW Schools, a nonprofit charter school network in New Orleans. While at ReNEW, she also served as a college and career counselor for seniors at an alternative high school for over-age, under-credited students.
Earlier in her career, Alison worked at a boutique strategy and management consulting firm and was an inaugural member of Venture for America, a fellowship that matches recent graduates with startup companies in post-industrial U.S. cities.
Her most recent work includes collaborations with the National Employment Law Project, where she assessed the effectiveness of pre-apprenticeship and apprenticeship programs for California workers with criminal records, and the Port of Oakland, where she evaluated the capacity for project labor agreements to advance racial equity.
Alison is a member of SPUR, the San Francisco Bay Area Planning and Urban Research Association.
She says she was drawn to JFF because the organization offers her an opportunity to apply creative, cross-disciplinary solutions to dismantling the structural barriers to economic mobility. At JFF, she explains, "I am able to leverage my formal training in business and policy to help strengthen communities."