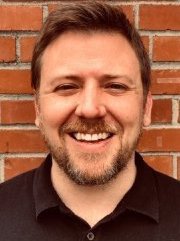 Adam Atwell is a senior research analyst at Jobs for the Future. A member of the Research and Analytics Unit, he conducts research and evaluation activities that inform practices and policies that promote economic advancement for young people and adults.
Before joining JFF, Adam spent more than a decade at Mitchell Community College in North Carolina, where he served as full-time faculty member and as director of assessment in the Office of Institutional Research and Planning. He is an associate faculty member at the University of North Carolina at Charlotte, and he holds an adjunct appointment at North Carolina State University.
He is a member of the American Educational Research Association, the Council for the Study of Community Colleges, the Association for Public Policy Analysis and Management, and the Association for Career and Technical Education Research. He has delivered presentations at national conferences, and his research has been published in journals focusing on community college education.
Adam says he was drawn to JFF by the organization's emphasis on scaling solutions that address inequities and systemic barriers in education and workforce systems. In his role here, he says, "I am able to produce research that contributes to this endeavor, in an effort to improve the lives of all people."
He has a doctorate in education from the University of North Carolina at Charlotte. He also completed a postdoctoral fellowship at North Carolina State University, where he studied the alignment of community college workforce education programs to local and regional labor markets.
"I read and collect horror novels, and my favorite author is Stephen King," he says. "I am the proud father of twin boys, Anders and Arlo, and I love all things outdoors. My family and I enjoy visiting campgrounds all over North Carolina with our beloved dog, Gus."